In our most recent webinar, Mavenlink CTO Roger Neel explained how to get started using APIs to automate workflows, migrate data, and integrate with other applications. He also addressed where you can find developers for more advanced uses of APIs, what types of developers to look for, and offered key safety measures you can take before getting started with an API.
Missed our webinar? Watch the video below to see how you can get started using an API.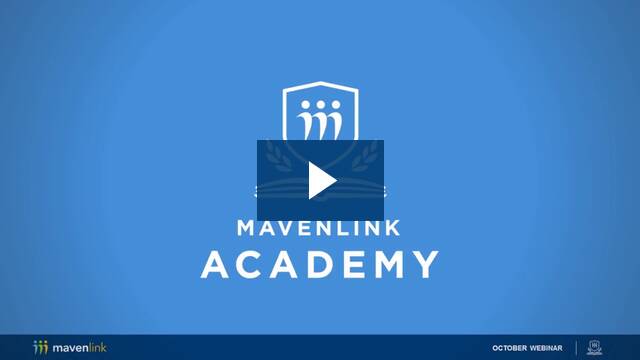 To start connecting Mavenlink to other applications, try Zapier's automated workflow solution here. As Roger mentioned, Zapier also has a great online course on APIs. If you're interested in further exploring Mavenlink's API, you can access the documentation here, or request a demo today to get access to Mavenlink Premier features.
Do you have an example of how you're using our API? Let our team know by emailing us at training@mavenlink.com.
In next month's webinar, we'll cover content collaboration. Complete the form below to join our webinar list, and we'll be sure to invite you to the next one.